Hannah Yovino, Class of 2008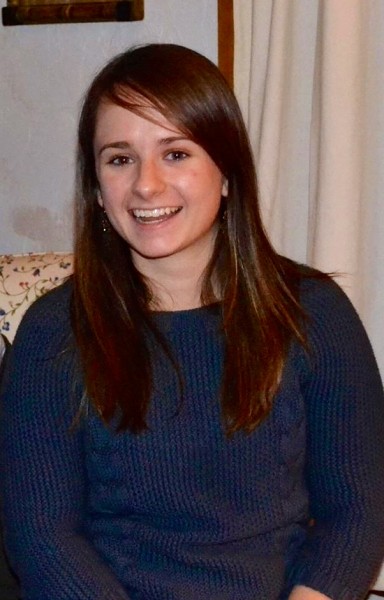 Hannah Yovino graduated from Georges Valley High School in 2008 and went on to earn her Bachelor's Degree in Environmental Horticulture with a concentration in Design from the University of Maine. During the summer after her junior year, Hannah was in Washington, D.C. as an intern at the National Arboretum. After completing her degree, she moved to Pittsburgh, Pennsylvania to attend Chatham University's Master of Arts Program in Food Studies. While in Pittsburgh, she studied how the food system works by examining how food is grown, harvested, sold, consumed, shared, disposed of and everything in-between. Hannah interned with the Greater Pittsburgh Community Food Bank to conduct Feeding America's Hunger Study. She surveyed participants to learn more about those whom are food insecure to build a better understanding of the issue with the hope to create solutions to the problems. Hannah also interned with Penn's Corner Farm Alliance, a farmer's cooperative, to set up a farmer's market at their site.
In May, Hannah decided to venture back to Midcoast Maine to finish up her thesis on the perceptions of the Maine lobster and the marketing and branding of the commodity. After finishing her degree, Hannah moved to Old Town to being a FoodCorps term of service through the University of Maine Cooperative Extension in Penobscot and Piscataquis Counties. Her service allows her to teach kids about food and nutrition education, conduct hands-on activities like gardening and cooking, and works with Food Service Directors to provide kids with nutritious meals and source food from local farms.
Being a Trekker has had a huge impact on her life. Trekkers has allowed Hannah to break out of her quiet kid shell and to realize that it's okay to push yourself during those uncomfortable moments. She has grown to love traveling and enjoy new experiences. She has taken her experiences and knowledge she has gained from Trekkers and has been able to implement the experience learning model with the kids she teaches. Trekkers has taught her to explore what you love and she cannot be more thankful for her experiences with the program.