A Leader in Youth Development
For 25 years, Trekkers has been cultivating the inherent strengths of young people through the power of long-term mentoring relationships. Our evidence-based best practices and principles have become a model of exemplary programming in the field of youth development.

Programming
Our youth mentoring program utilizes outdoor, experiential, and travel-based education to strengthen resiliency, raise aspirations, and increase connections between young people and their communities.
Training
Trekkers Training Institute provides training, coaching and professional development opportunities based on our evidence-based principles and practices.
Notices about our Response to COVID-19
Since March, we have continued to actively support our students' social and emotional needs through virtual means, while respecting social distancing recommendations. We will continue to update our community as we adapt our programming to adhere to the recommendations and guidelines put forward by the resources listed in our Letter to the Community.
Thank you for your understanding, patience and support.
Our staff and board are fully operational and ready to respond if you have questions or concerns. You can email our Communications Manager, Teresa Valdepenas at teresa@trekkers.org or call our main line at (207) 594-5095.
Please reach out any time.
We look forward to seeing you soon!
WHY IS TREKKERS IMPORTANT?
Since 1994, Trekkers has been providing long-term, mentoring relationships to hundreds of students from Midcoast Maine. Our students consistently report statistically significant positive change in indicators of resilience, reflection, empathy, trust, and optimism.
Research shows that young people in these kinds of programs are 55 percent more likely to enroll in college, 78 percent more likely to volunteer regularly, and 130 percent more likely to hold leadership positions.
Dear Trekkers Community, Our team has been monitoring and actively responding to the latest information on COVID-19 over the last two weeks. As part of our community, we want to share with you our current plan in response to this pandemic. As the situation continues...
JOIN TREKKERS TO INVEST IN YOUNG PEOPLE AND IN THE FUTURE OF MAINE.
We are tremendously grateful for the generosity of the many individuals, businesses, charitable organizations, foundations, and local communities who make our work possible.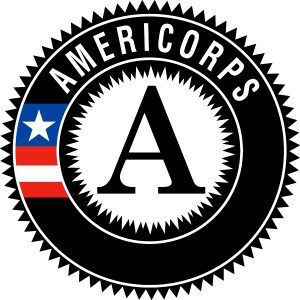 AmeriCorps Serving Here

Through the AmeriCorps Aspiration Program, Trekkers engages two AmeriCorps members each year to act as group leaders and mentors for youth in Knox County. Working closely with Trekkers' staff, AmeriCorps members support core programming and expeditions. AmeriCorps is administered by the Corporation for National and Community Service, a federal agency that engages millions of Americans in service through its AmeriCorps and Senior Corps programs and leads the nation's volunteering and service efforts. For more information visit: www.NationalService.gov