Aley Watts, Class of 2008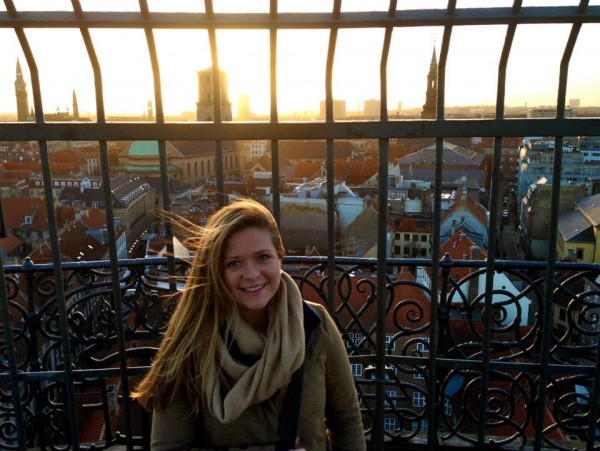 Aley graduated from Georges Valley High School in 2008, and went on to earn her Bachelor's Degree in International Studies at Endicott College in Beverly, Massachusetts. Aley took a year off from school to travel to Ghana, where she volunteered for two months teaching English at an orphanage and building classrooms at elementary schools. As part of an internship requirement at Endicott, Aley spent one month in Guatemala working in a women's rights office. During her junior year, she studied abroad for a semester at Universitat Autònoma de Barcelona in Barcelona, Spain. While in Barcelona, she was able to travel and experience many European countries. After graduating in 2012, Aley spent three weeks aboard the Maersk Iowa, a container ship that her father works on. They traveled down the east coast and across to England, Netherlands, and Germany.
After returning home, Aley moved to Portland, Maine where she currently lives, and began an AmeriCorps term of service, serving in the Portland Public Schools as the Make It Happen Middle School Coordinator, a college readiness and academic support program for English Language Learners. Aley served through AmeriCorps in 2015 on Mackworth Island in Falmouth, Maine at the REAL School, an adventure-based, alternative school serving students whose needs have not been met in traditional school programs.
When asked about the Trekkers program, Aley said, "Trekkers has had an incredible impact on my life. The relationships I have made and the experiences I have had played a major role in shaping who I am today. It was through Trekkers that I realized my passion for travel and humanitarian service. Trekkers taught me that life isn't a race for success. It's about seeking happiness and once you find that, everything else will fall into place."