Adriana Lombardo, Class of 2010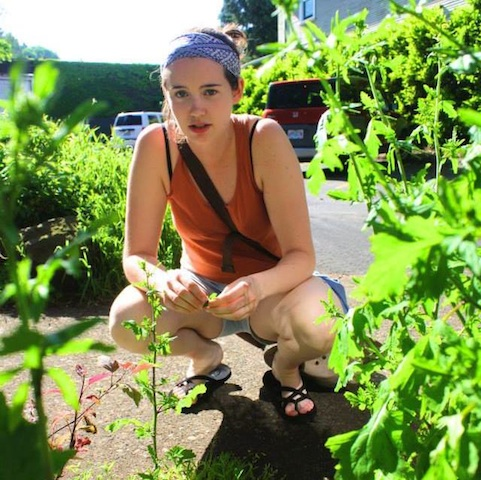 Since graduating in 2010, I have attended The Culinary Institute of America in Hyde Park, New York. As a part of my Associates program, I participated in an 18-week internship at a farm-to-table restaurant in Maui, Hawaii. Over the course of my education in New York, and my time in Hawaii, I was able to further my knowledge of local and sustainable models in the restaurant industry.
Upon graduating with a degree in Culinary Arts in July of 2014, I decided to take a weeklong road trip across the country. I now live in Portland, Oregon, and work at Clark Lewis, a restaurant serving Italian inspired local, organic, seasonal fare. It is inspiring to work with such beautiful, fresh products, and to live in a city that really cares about the idea of sustainable food and supporting local growers. My most recent undertaking is urban foraging and the study of edible and medicinal plants.
The presence of Trekkers in my life has really inspired me to turn my dreams into reality and to not be afraid to pursue what I want out of life. I still remember when I first walked through the doors of the Culinary Institute during an impromptu visit on our college trip. If it wasn't for that moment, I might not be where I am today. I'm so grateful for the experiences and relationships that I gained through Trekkers.