Rebecca Benner, Class of 2012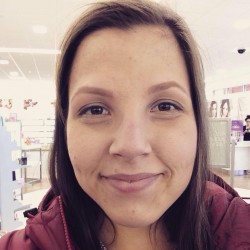 Since graduating from Oceanside in 2012, I have lived in the Saint George area, working full-time and trying to find a career that best suits me. I decided to take the firefighting course at Mid-Coast School of Technology; then I proceeded to get my Emergency Medical Technician License. I quickly learned that I was on the wrong path. Then, I decided to self-reflect, which is something Trekkers introduced into my life, and others, at such a young age.
I was confused for a while, and felt somewhat lost. Then I remembered this one time on a Trekkers trip where we were all sitting down talking about the future, and how intimidating it seemed. We were told that it was okay to change our paths if we ever found ourselves in the wrong direction. We are HUMAN, change is inevitable. This gave me the courage to self-reflect and pin-point what makes me happiest in life.
Now, I have finished my training from the National Academy of Sports Medicine with my Personal Training certification. This is a large step in the direction towards achieving my life goals, and I truly believe if it weren't for Trekkers, I would not have had the confidence to step foot in the gym where I changed my health and found my biggest passion in life. I hope to work towards becoming a Personal Trainer in a gym.
I am so thankful to have had all the experiences I made through Trekkers! It would have taken me much longer to realize the opportunities we can make for ourselves in this vast world. Besides "live in the moment" the other quote that stuck with me was "mind over matter".