The Trekkers model was built upon the principle that
programs don't change lives, relationships do.
As a volunteer, you are one of these critical relationships.
Get an application. Download the Volunteer Application OR call the Trekkers office: (207) 594-5095 to request a mailed application.
Submit your application. Mail the application to: Trekkers, 325 Old County Rd, Rockland, ME 04841 OR return it directly to our office. If you are able to scan your completed application, please email it to info@trekkers.org.
Meet with a Trekkers staff member. Upon receiving your application, a staff member will contact you to schedule a meeting to discuss your interests, experience and schedule. During the interview you will have the chance to ask questions and learn more about Trekkers' administrative work.
Start helping Trekkers!

Chelsea Glidden, Class of 2011 I graduated in December 2014 from Southern New Hampshire University with a Bachelor's Degree in Child Development and a Minor in Psychology. While at SNHU, I was a Resident Assistant, a member of the University Honors program, and had...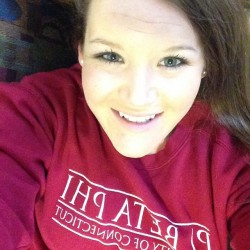 Kristin Rickard, Class of 2011 Since graduating in 2011, I have been attending the University of Connecticut in pursuit of my Bachelor's Degree in Cognitive Science. While at school, I have stayed involved with programs such as the campus concert committee,...
No Results Found
The page you requested could not be found. Try refining your search, or use the navigation above to locate the post.