A Leader in Youth Development
For 25 years, Trekkers has been cultivating the inherent strengths of young people based on the power of long-term mentoring relationships. Our evidence-based best practices and principals have become a model of exemplary programming in the field of youth development.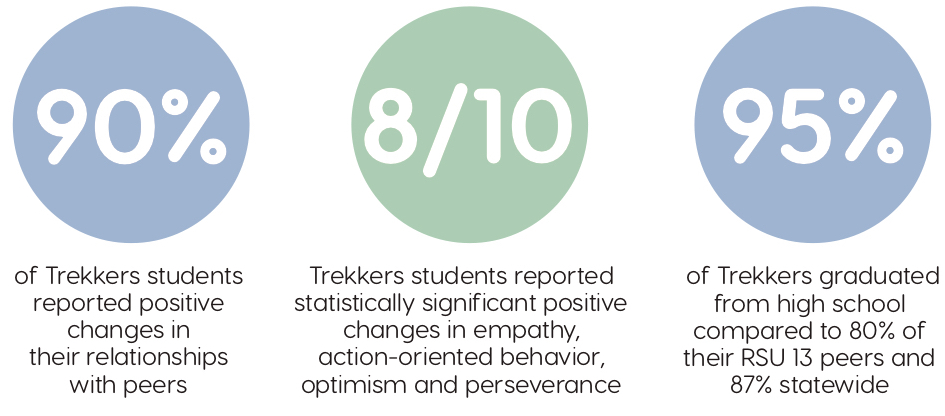 Our youth mentoring program utilities outdoor, experiential, and travel-based education as a means of strengthening resiliency, raising aspirations, and increasing connections between young people and their communities
TTI provides training, coaching and professional development opportunities based on our evidence-based principles and practices.
WHY IS TREKKERS IMPORTANT?
Since 1994, Trekkers has been providing long-term, mentoring relationships to hundreds of students from Midcoast Maine. Our students consistently report statistically significant positive change in indicators of resilience, reflection, empathy, trust, and optimism.
Research shows that young people in these kinds of programs are 55 percent more likely to enroll in college, 78 percent more likely to volunteer regularly, and 130 percent more likely to hold leadership positions.
We are tremendously grateful for the generosity of the many individuals,
businesses, charitable organizations, foundations, and local communities who make our work possible. 
JOIN TREKKERS IN INVESTING IN YOUNG PEOPLE AND THE FUTURE OF MAINE.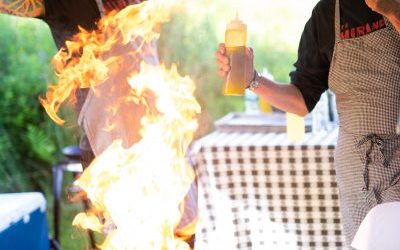 Trekkers Fired Up: Chef Tasting Event a Huge SuccessTHOMASTON - Good weather, food prepared by the best chefs in town and a sold-out crowd of supporters added up to hugely successful event for Trekkers youth-mentoring program.  On Thursday, July 18th chefs...