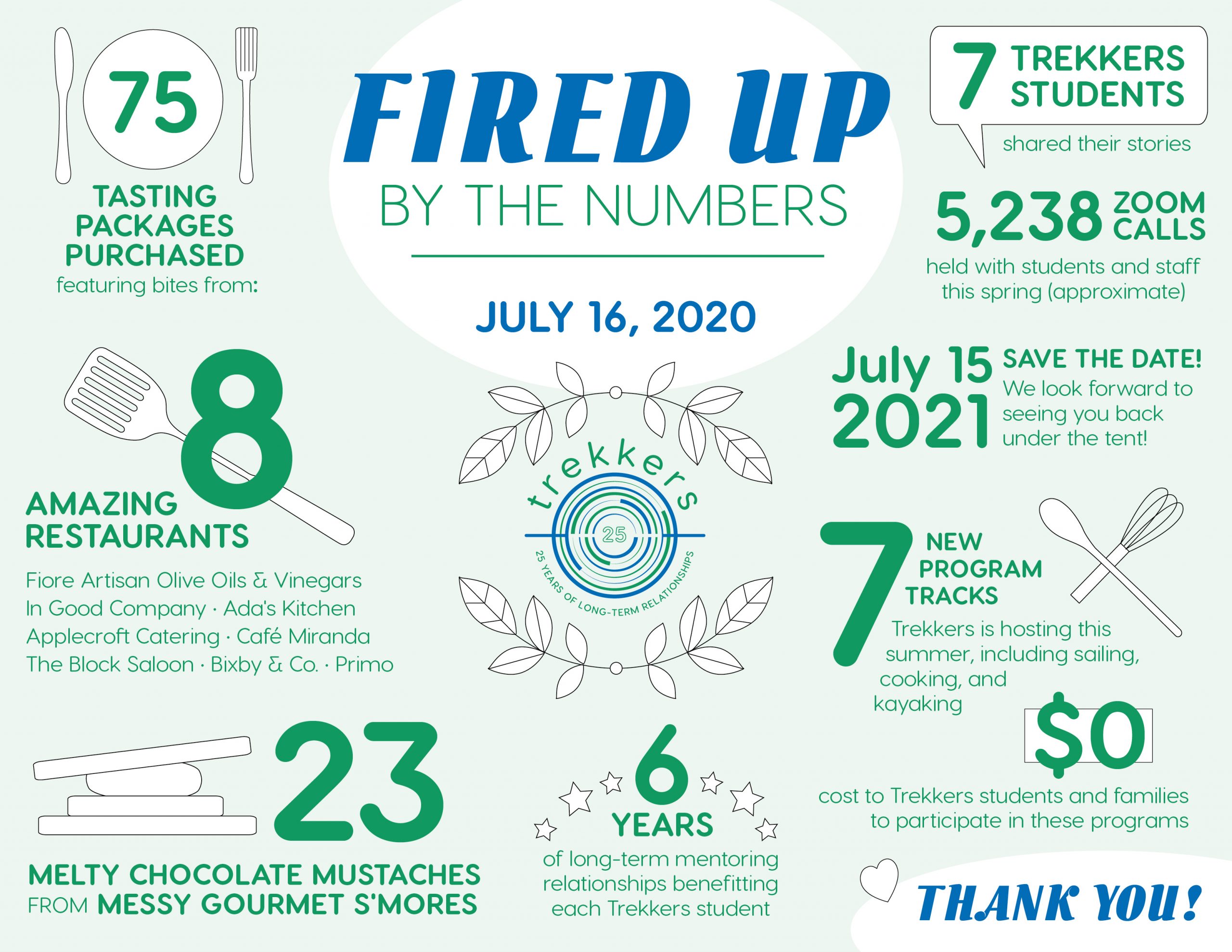 Thank you for joining us!
Featuring
Ada's Kitchen
Primo
Café Miranda
Fiore Artisan Olive Oils & Vinegars
In Good Company
Applecroft Catering
The Block Saloon
Bixby & Co.
Thanks to our 2020 Steering Committee 
Jacquie Chamberlain • Lucy Ross Farland • Susan Grover • Niki Dabrio Janczura • Bryson King • Gregory Knowlton

 

• Suzanne Luzius • Phoebe and Dee Megna • Kathleen Meil • JoAnne Milbourn • Leah Nickerson • Fletcher Smith-McNaboe
Thanks to our Sponsors
First National Bank • First National Wealth Management • Fuller Chevrolet GMC Truck • Eastern Tire • Thomaston Family Dentistry
All proceeds from Fired Up go directly to Trekkers' long-term youth programming, which helps to spark the aspirations, resiliency, and hope of young people.